Mom's Night Out!|Buffalo Shopping Event
Friday, June 23rd, 2017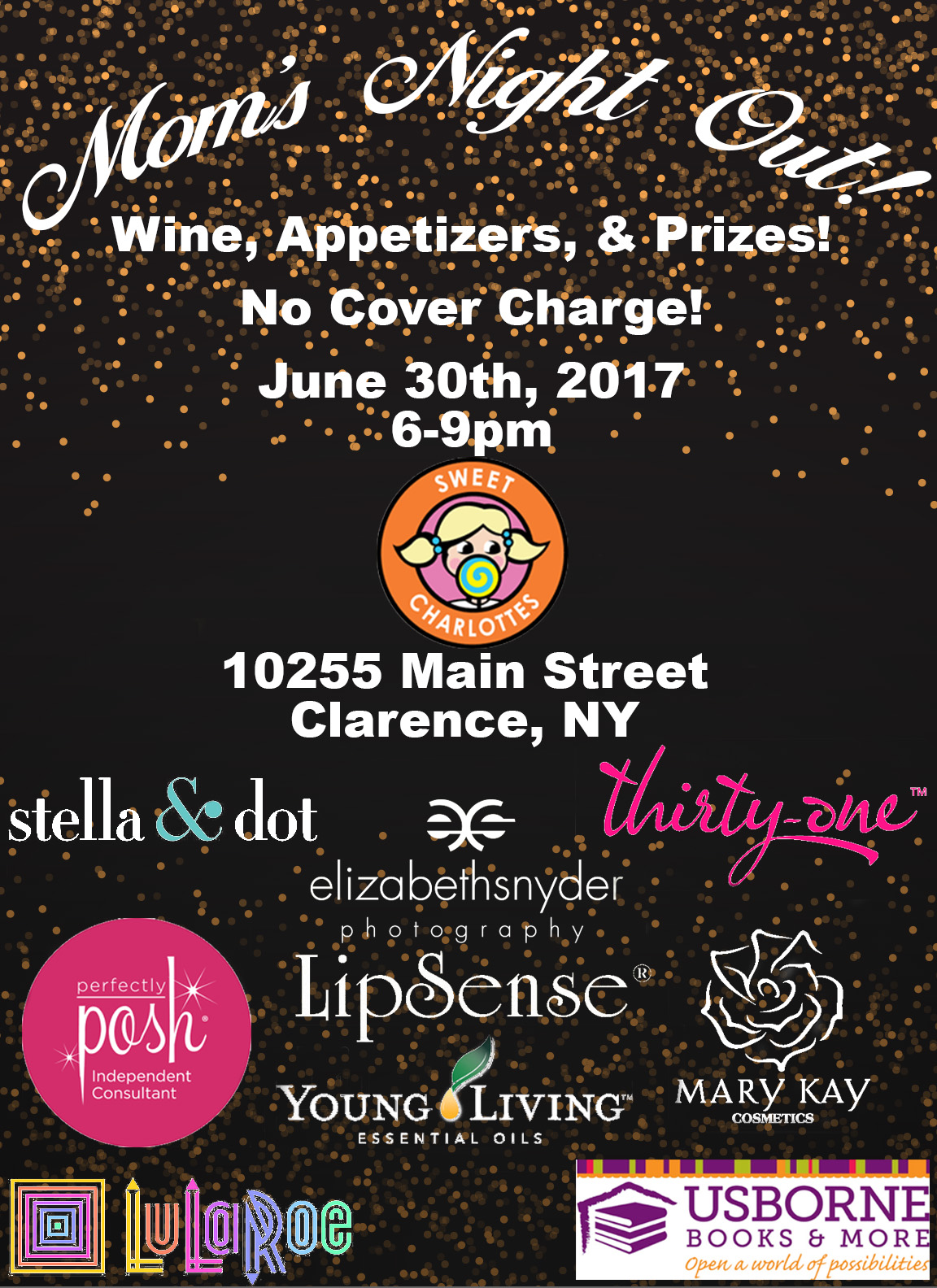 Mom's Night Out!|Buffalo Shopping Event
Shop small and support your local businesses! Join us for a terrific night of food, wine, and fun!
Join us as we collaborate with other local vendors to bring you a one stop shopping destination! We will be hosted by Sweet Charlottes in Clarence on June 30th, 2017 from 6-9pm.

Please CONTACT me with any questions!