Hybrid Photography and Your Wedding Day
Wednesday, April 8th, 2015
Hybrid Photography and Your Wedding Day
If you have never heard of hybrid photography let me take a minute to introduce you to the concept. Hybrid photography is the art of using both film and digital images during a session to enhance your final gallery. Capturing some film images through the day will give you as the client the very best of what photography has to offer.
"Film sounds outdated, expensive, and archaic in this day in age". Well, yes... film is expensive, but it is by no means outdated or archaic. A film camera still has the best dynamic range. This means you are going to get the smoothest color transition, your highlights will NOT be blown out (or all white), and the overall "look" from film is something that photographers spend hours trying to replicate in an editing style. Different film types offer different effects, but if you dreamed of pastel blossoms and light, airy portraits for your wedding day, then THAT is acheived with film. If you want true contrast in your dark and dramtic images, that is also film. By adding some medium format film to your big day, all of your images will have that timeless quality that you are dreaming of for your wedding prints.
I'm going to get technical here so bear with me. Dynamic Range is measured in light, not color. Our healthy human eyes can see over 20 stops of light. So far, no camera has been invented to match what our eyes can see. Before digital cameras came into our world, we had film. Wedding and portrait photographers captured our world in beatuiful meduim and large format cameras. These came very close to what our eyes could see capturing 11 to 15 stops of light. Currently, most professional DSLR cameras can capture up to 12 stops of light with tweaking in most cases.
Now let's talk about resolution (mega pixels). This is where film starts to fall flat. It took digital cameras a long time to surpass what film could look like, but they have, by a lot! Film is grainy, soft, and slow. In most full light portraits, this is just fine. In fact, when film is properly exposed while in natural or strobe lit situations, you won't see a difference between digital cameras and film. It is in low light situations that you start to see a huge diference. Film just can't cut it in a dark church or reception hall. This is where the traditional film wedding photographer would go to black and white images. With our new digital cameras we can use ISO's up to 6400 with very little grain when images are exposed properly. We simply cannot get that from film.
Now that you've had that little lesson on the differences between film and digital, I want to talk about why I am returning from a 15 year hiatus to film. When I started to learn photography in the early 90's, film is what we had. I shot roll upon roll of black and white 35mm film while figuring out a style of shooting, how to delevop negatives in a dark room, and how to dodge and burn while making prints.
In the early 2000's I moved into digital. I slowly sold off my beloved film gear and entered the new world of instant gratification. The megapixels were low, the ISO's weren't what they are today, but I could see the image before I printed it! I could toy around with the settings and instanly see what they would do! My learning curve took an imediate upswing and I swore off that expensive, time consuming film.
Fast forward to 2012 when I started my photography business and suddenly my edits mattered. I wasn't shooting for a hobby anymore. People were paying me to capture their most precious memories. I loved what I was capturing, but something was missing. I kept trying to find that perfect edit to match what I used to get from film and then it hit me, I need to shoot film if I want my images to look like film! This hybrid method is by no means something new. This way of capturing images has been around since the introduction of digital cameras.
As a client of a hybrid photographer, you will probably see two or three different camera bodies durring your session. One camera will be film, and the others will be digital. All of these will capture the same scene and your finished gallery will have a classically, beautiful finish. The film scans will be the anchor for how the digital images will need to be edited. Digital files will offer the sharpest and cleanest image while the film scans will assure the best range and color!
I am so excited to be introducing medium format film into my process. It feels like home again.
If you are interested in booking a wedding or portrait session with me, please fill out the contact form :)
The images shown here to compare how digital and film can work together are by no means prefect. These were test shots taken in a garden to show contrast of black and white and terracotta in full sun. The digital images have been tweaked to imitate the film scans. The film images are straight out of camera with no editing.
Digital Image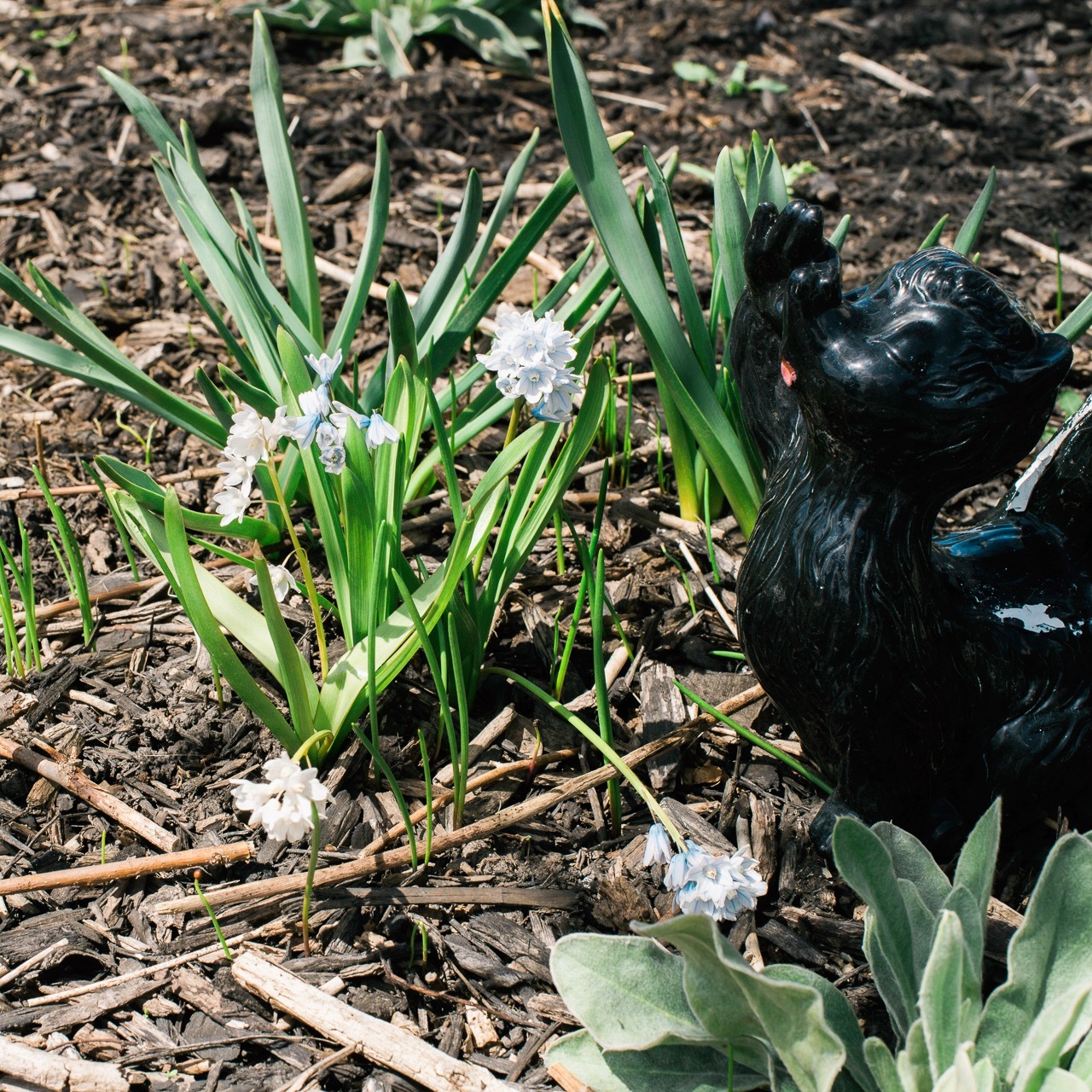 Film Image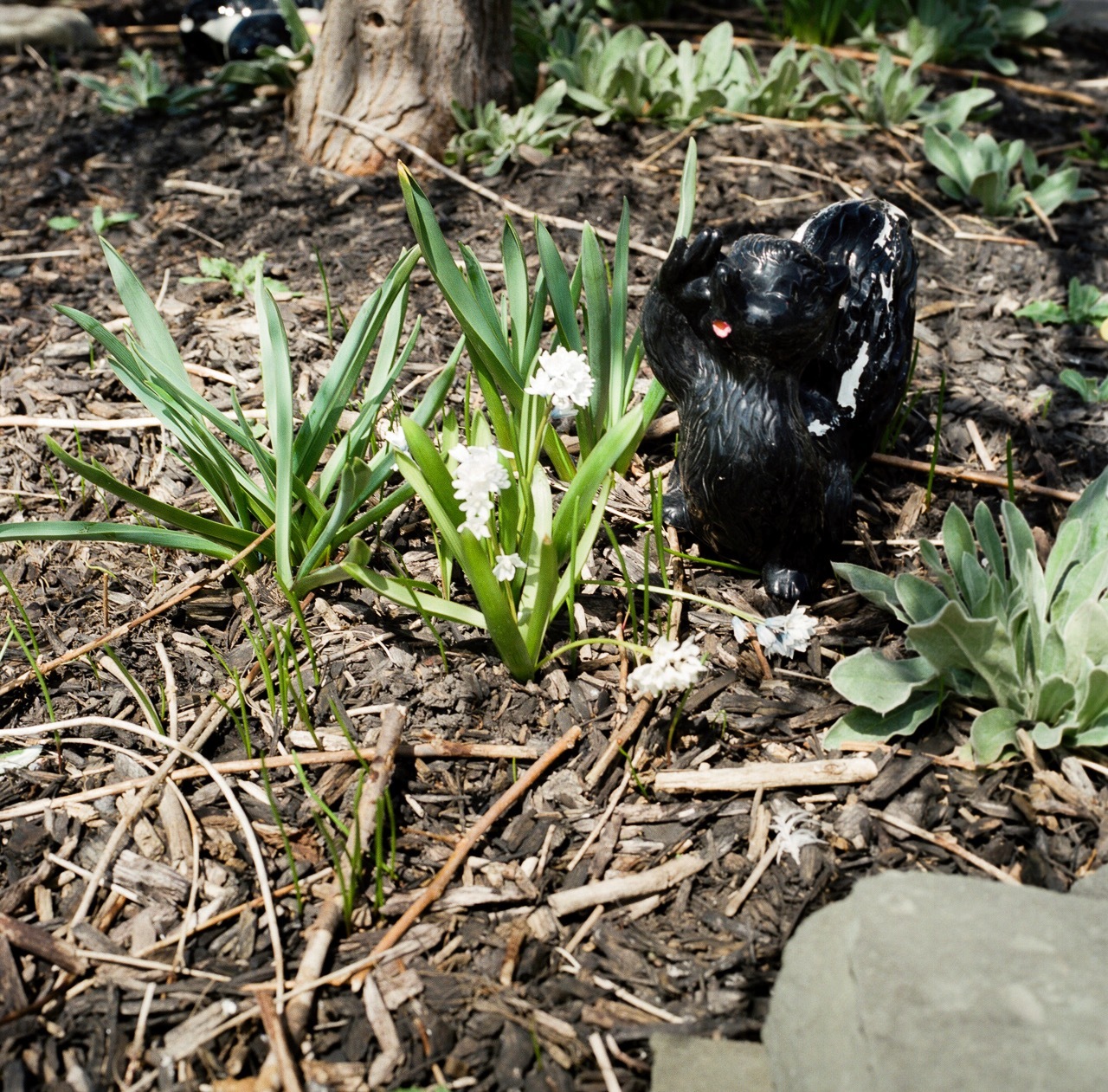 Digital Image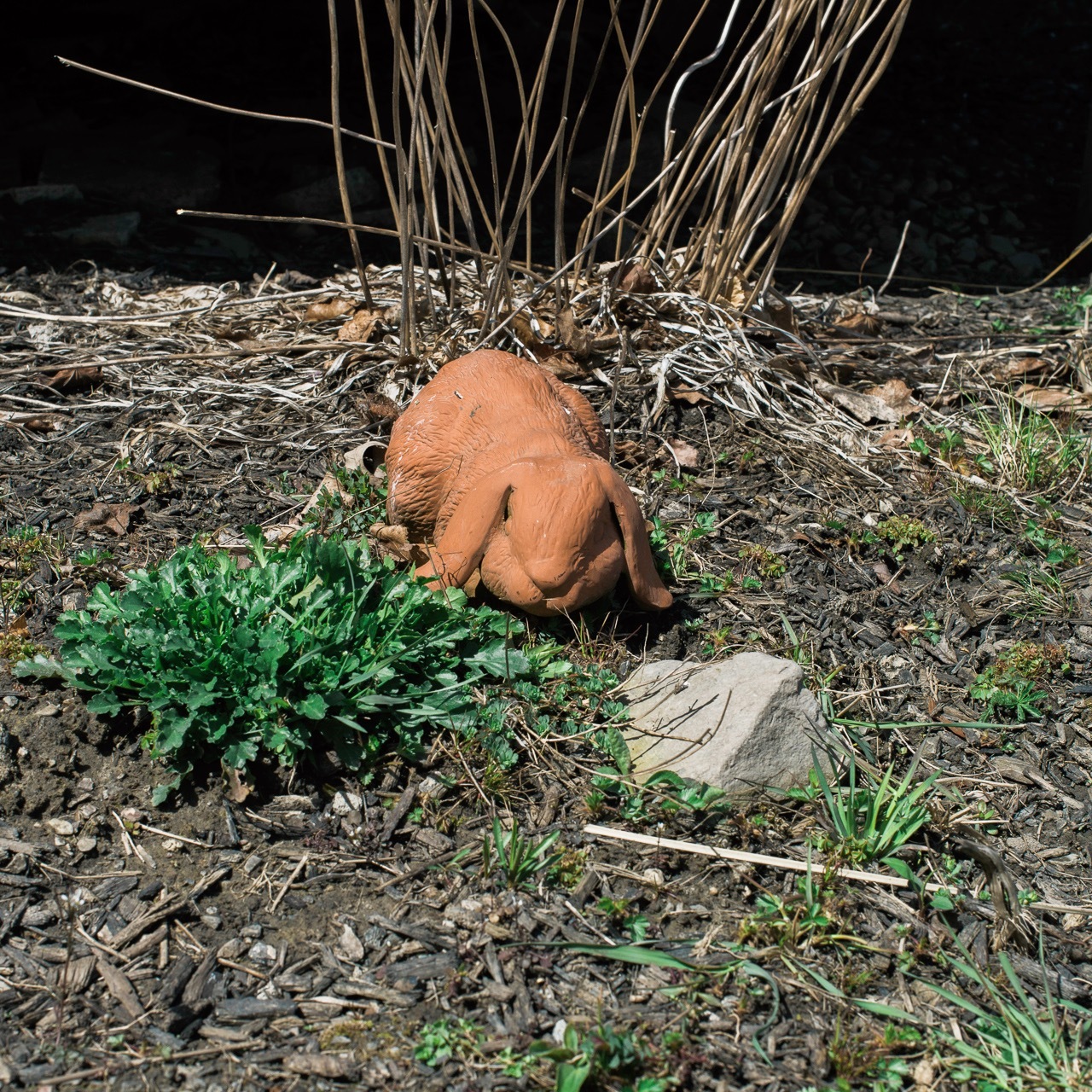 Film Image