Headshot Photography for Professionals|Buffalo Portrait Photography
Friday, June 9th, 2017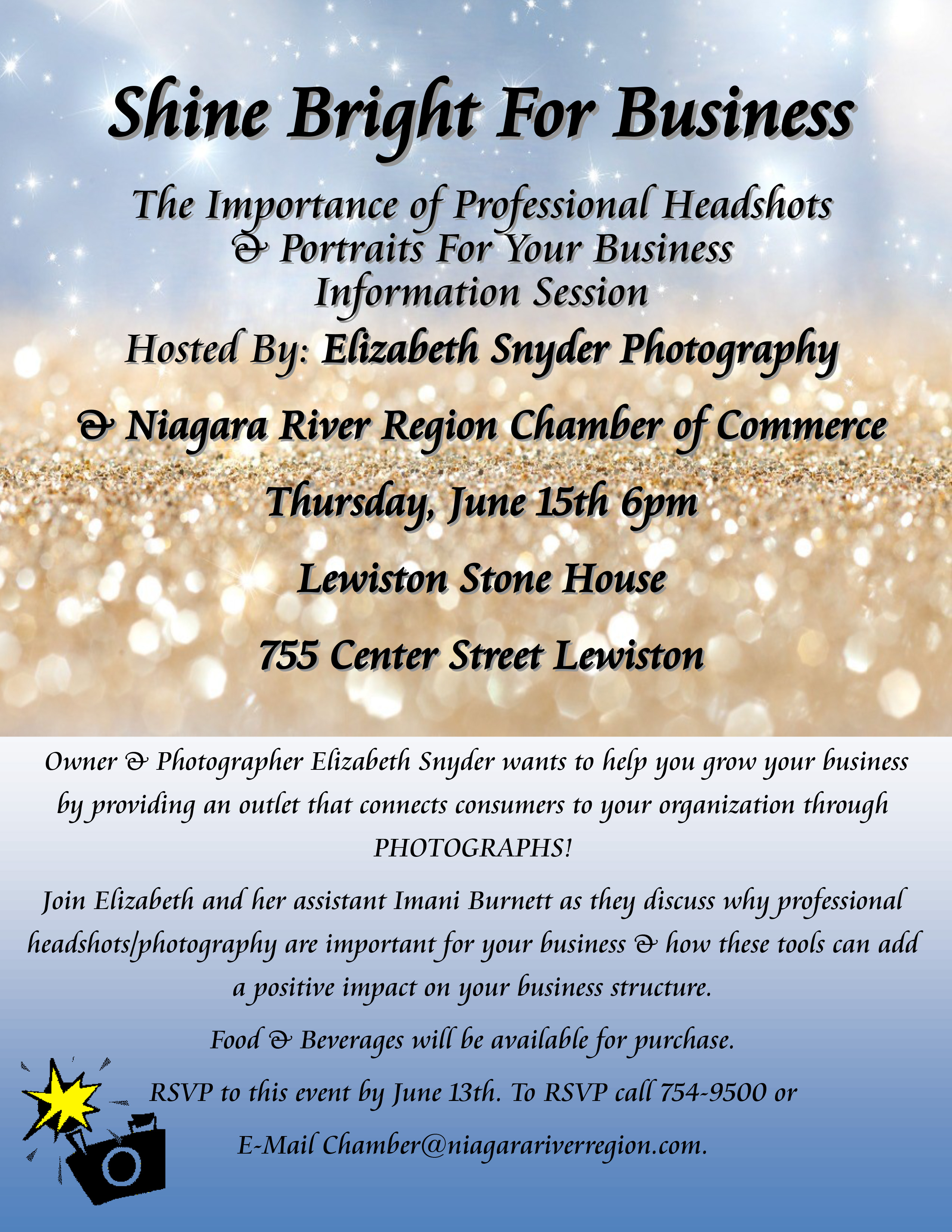 Headshot Photography for Professionals
Are you a small business owner, entrepreneur, or service provider? Do you have a website or social media presence? If the answer is yes, you know how important it is for your clients to feel a connection with you.
Most small businesses do not know the power of a great headshot! A "selfie" or a photo that was taken by a friend isn't going to cut it in today's market.
Join us at the Lewiston Stone House on June 15th, 2017 at 6pm to learn the ins and outs of what makes a great headshot! We will discuss what personality you want to portray to your ideal client as well as teaching you why companies without a face have higher bounce rates.
I look forward to meeting you and answering all of you questions! This is a FREE event! Please CONTACT me with any questions!