Confidence on Camera in Buffalo, NY
Thursday, March 9th, 2023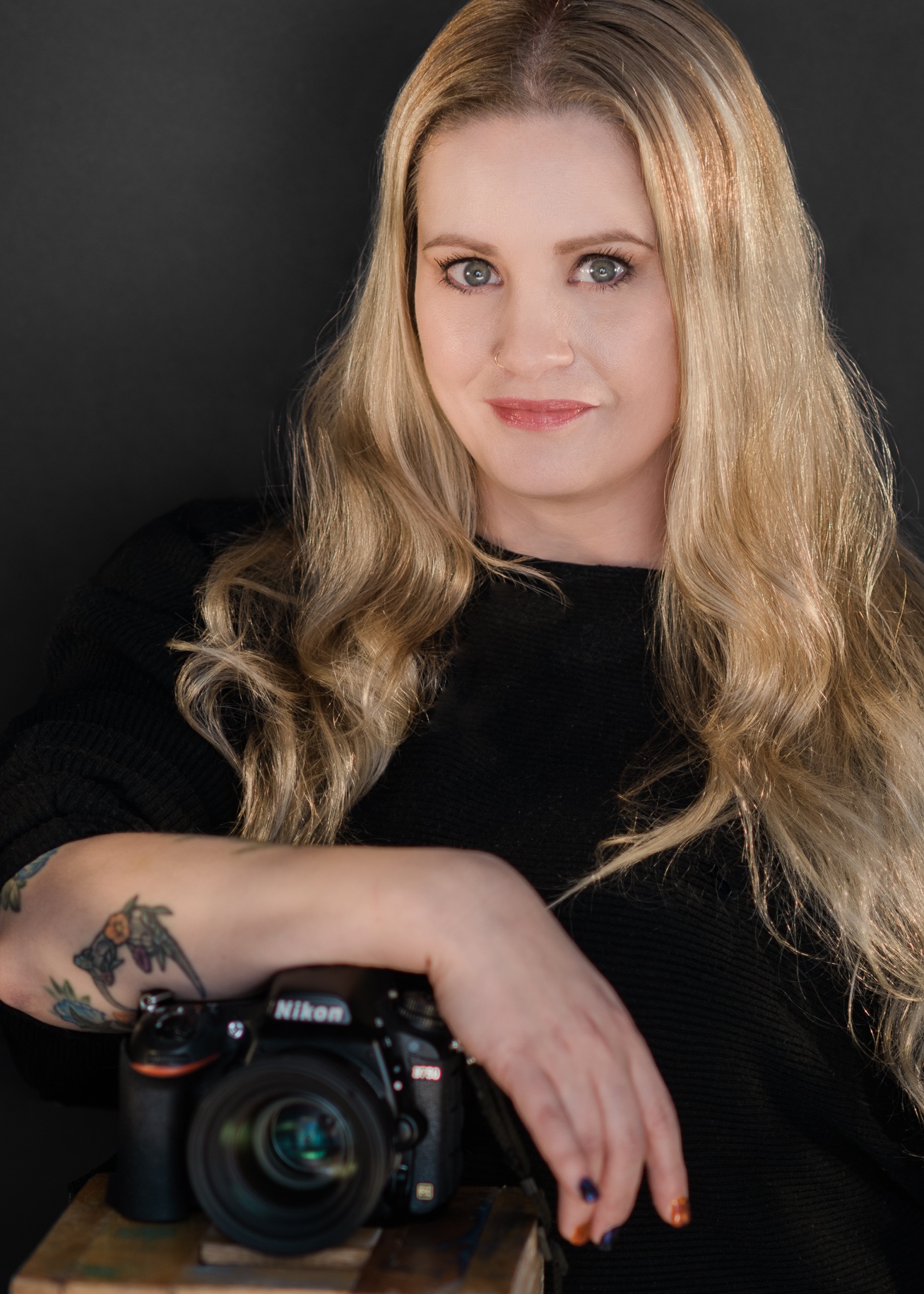 Confidence on Camera in Buffalo, NY
Having confidence on camera can be challenging, especially for women. Even if you have confidence in almost everything you do, some women freeze when a camera is pointed at them. It's normal to forget how to smile, blink, or move around because most of us are not in front of cameras as part of our ordinary lives. Feeling and showing confidence is all about being in love with yourself and feeling comfortable with the person you are. If you are like most of us who have some work to do, read on. I got you.
Many women struggle with how they feel about themselves. How you see yourself and talk to yourself shows on the outside. Confidence on camera might seem impossible for those with trauma or self-esteem issues. I have seen women who don't even own a full-length mirror come into my studio because they don't want to deal with "all this" and are terrified when I look at them through my camera lens. My clients come to me after being told by their boss, webmaster, or branding coach that they need to update their headshots. So what do you do? How do you "fake" confidence?
We start at the beginning! All of my portrait sessions include professional hair and makeup. I ask women to come to the studio with clean faces and dry hair. This ask is horrifying for those of us who will not step outside our houses with at least minimal mascara and concealer. My team works on making you look like the best version of yourself while we talk. My assistant and I review your wardrobe and start getting you excited about your clothing picks for the shoot.
My clients feel amazing after seeing what my beauty team has done! Again, we want you to look like yourself, just enhanced! Headshots should make you look incredible but recognizable.
The hardest part of the shoot is-well-when we start shooting. It's important to remember that your headshots or branding photos aren't just a picture of what you look like - they capture your personality, your essence, and your story. The adage "a picture says 1000 words" is 100% true. A good headshot will tell the world about you and your professionalism. It's important to remember just who the F you are. Don't worry; I help with this too.
Overcoming past trauma and generational trauma passed down to me has been a long process, and I never expect my clients to do the same. I have had to do a lot of healing and confidence work to be someone who coaches others on these same topics. That's why we need to cheat a little bit in the studio.
Many women who come to my studio are camera hiders. They hide behind groups in photos, they hide behind their kids when a camera comes out, or they hide behind the camera rather than be in the picture. I was the same way! It had nothing to do with my size, makeup or not, or clothing. My line was always that I take the best pictures behind the camera. That is until I lost someone dear.
When we lose family members or friends, the first thing we do is look for pictures. We want to make slideshows or picture boards, or memorials for well-wishers to see at wakes and funerals. We want to show the lives of our loved ones, and the best way to do that is through pictures. So what happens when you don't find any recent photos because they have been hiding for the last twenty years?
This missing time helped me realize the importance of being present in our family albums. If you can't make it for yourself, do it for your family. It's the legacy you leave behind. Pictures are memories. They take you back to a time and place you could have easily forgotten. A picture that was seemingly unimportant at the time can be looked at and will bring back not just what you were doing but the smell of the house it was taken in or the taste of the birthday cake in front of you, or the temperature of the water you were jumping in. It's proof that you lived, loved, and someone thought it was important enough to use a precious roll of film or space on their phones.
When clients come to me because they are told by someone else to get a new headshot, I gently remind them that they need to get this done for their business but that they will love what I can do for them. When clients choose their image, it's because they love it. It is something they will have forever. And when clients look back on it, even after years of taking more current images, they will be taken back to a time when they started nervously and transformed into someone who loved how they looked and felt in their final shot.
A great headshot will make you look like you are at the top of your industry. Your expression will make clients, employers, and co-workers comfortable trusting you. The trust my clients have in my ability to get this perfect shot is what their audience will see. More than exuding confidence in front of the camera, it's that my clients are having fun. Their trust in me, or any good photographer, is what their audience sees in the final image. So yes, we fake it if confidence is an issue, but we have fun pretending.
How often have you been the victim of the dreaded "headshot day" in the office? You get to work wearing and looking your best - if you are lucky enough to have a warning beforehand. Then, you're told to stand in front of a beige wall, and someone with an iPhone pretends to be a photographer. They take one shot to put on the company website. Why is this ok? Wouldn't you rather have a great, current, professional image ready to go when HR threatens you with other options?
At ESP, we make sure you're covered for every scenario. Our portrait sessions are a time and money investment, but we ensure you have various choices for anything.
Are you someone who takes regular speaking gigs? The images you give different organizations can vary depending on the content and audience. Are you an author who needs a headshot for readings, but you still have a full-time job? Those will be two completely different looks and expressions. What if you need something for work but are also updating your dating profile? Again, not only will these be very different outfits, but your expression and backdrop will be different too!
Wouldn't it be awesome to have a whole shoot to cover everything for the next 1-2 years? Yes, a great headshot is an investment, but trust me, it is worth it! And I can help you get there.
CONTACT me today to find out more!