A Rainy October Wedding|Buffalo Wedding Photography
Sunday, October 16th, 2016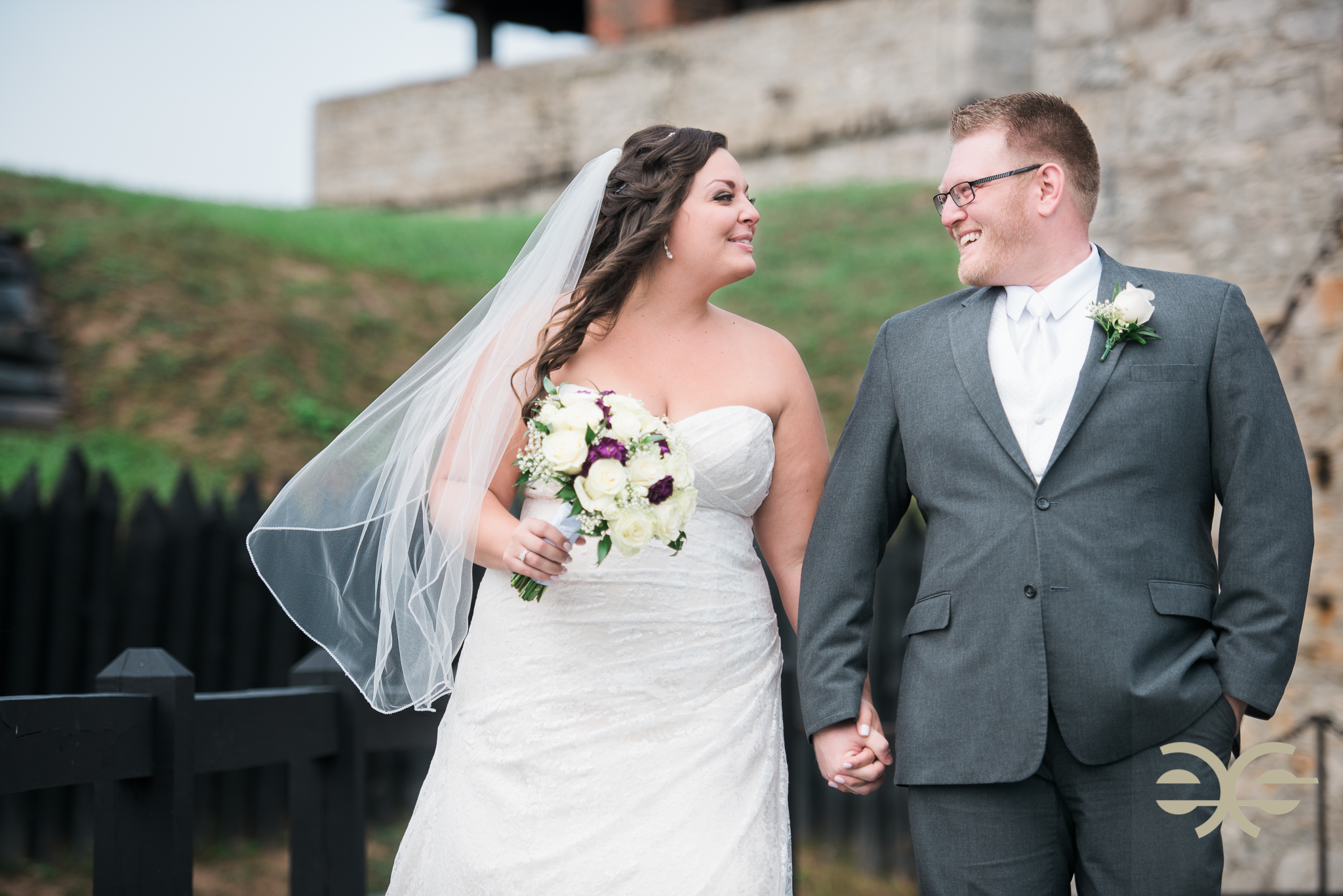 A Rainy October Wedding
Kaitlin and Kevin were married on a beautiful (albeit rainy) October Saturday. These two were awesome about changing some of their plans to accommodate for the weather.
Mr. and Mrs. Reinhard chose The Homewood Suites to get ready for their big day. We were so happy that space provided a pleasant indoor location for the couple's first look.
After a few happy tears, we left for Old Fort Niagara to take wedding party portraits. I love shooting at this venue so much! The fort offers beautiful indoor spaces, old world charm, and wonderful little surprises at every corner.
From the fort, we traveled to the Buffalo Launch Club for Kevin and Kaitlin's ceremony and reception. The original plan of an outdoor ceremony was quickly changed to an indoor event. The staff did a beautiful job of switching gears and of making all of the guests comfortable while they waited for this gorgeous couple to say I do.
Kaitlin and Kevin, you two have a fantastic group of friends and your family are incredible! I am so honored to have captured your day for you!
If you or anyone you know is getting married, please CONTACT us today!
Other vendors for the Reinhard Wedding include:
Flowers- Brighton Eggert Florist
Rings- Diamond Cutters
Dress- Victorias Bridal, Allure
Hair/Makeup- Lizzy Dugan
Limo- Pulse Limosines
Officiant- Judge Jeffrey Voelkl