A Gorgeous October Wedding|Buffalo Wedding Photography
Tuesday, October 18th, 2016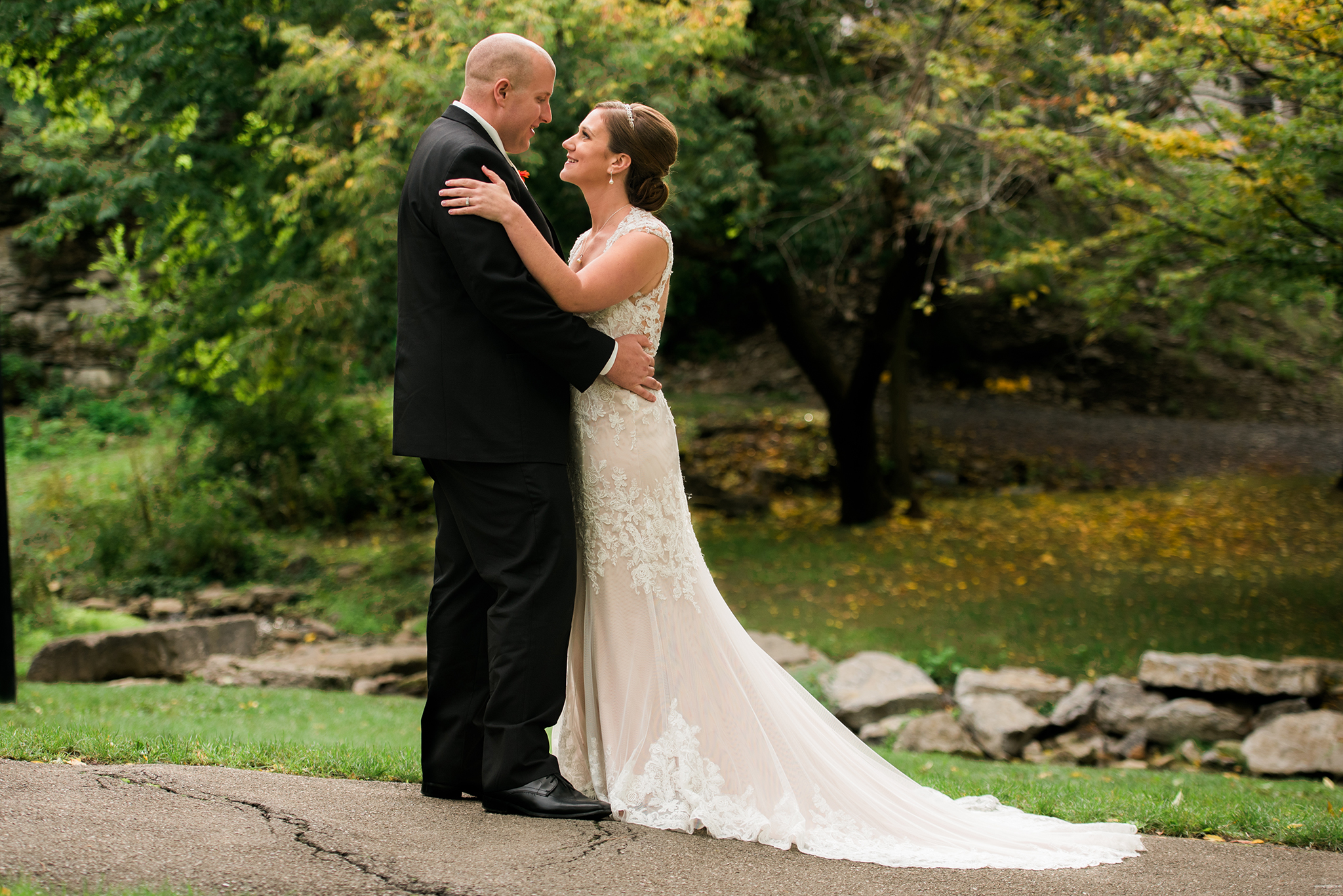 A Gorgeous October Wedding
Kyle and Meaghan couldn't have picked a more beautiful day to tie the knot! Surrounded by loved ones, these two said "I do" on October 8th, 2016.
Meaghan started her day by getting her hair and makeup done at her parent's house, while Kyle got ready with his groomsmen at his best man's place.
The gorgeous Catholic ceremony took place at St. Francis of Assisi in Tonawanda. The mass was beautiful and a perfect setting for these two to promise to love and honor each other for the rest of their lives.
After their bubble exit from the church, we took portraits at Glenn Falls in Williamsville. It is always so pretty there in the fall.
Mr. and Mrs. Shreve held their wedding reception at The Grapevine Banquet Hall where the staff was amazing! These two had so many adorable details in their decor! Instead of a guest book, guests signed a custom corn hole board, tables were decorated with pictures of Meaghan and Kyle at the ages of the corresponding table numbers, and they ended the evening with a popcorn bar!
Kyle and Meaghan, your day was as beautiful as you are! I wish you many years of happiness together!
If you or someone you know is getting married, CONTACT us today!
Other Vendors for the Shreve Wedding:
Dress - Dalia's Bridal
Jewelry - Aurora Jewelry Box
Florist - Floral Accents
Cupcakes - Leah Riley
Caterer - Grapevine
DJ/Photo booth - Moving Music
Makeup - iLashNY
Hair - Care Frandina
Photography Assisting: Imani Burnett